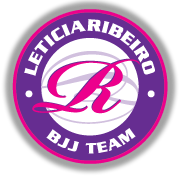 BIOGRAPHY

Leticia Ribeiro was born and raised in Rio de Janeiro, Brazil. She began her bjj training at Gracie Tijuca Academy in 1995. And now brings from Brazil a modern approach featuring the latest techniques. She has over 10 years of experience in teaching jiu-jitsu and submission grappling.

Leticia Ribeiro is a world-renown teacher and competitor of Brazilian Jiu-Jitsu. She currently holds a 3rd degree black belt in Brazilian Jiu-Jitsu from Royler Gracie and she is also a six-time World Jiu-Jitsu Champion in the Black Belt division. Trainer of world champion Beatriz Mesquita and head coach of the Gracie Humaita female team, 3 x World Champion ( 07/08/09 ).

In addition to her competition experience, Leticia is a foremost expert in teaching Brazilian Jiu-Jitsu. With her careful attention to detail and her friendly and charismatic personality, she is one of the most sought after instructors in the world, teaching seminars and lessons to professional fighters and grapplers, hobbyists, and aficionados of martial arts

Important Competition Titles:

7 x World Champion
2 x NOGI World Champion
European Champion
3 x Pan-American Champion
6 x Rio de Janeiro State Champion
5 x Brazilian National Champion
2011 © Copyright LETICIA RIBEIRO. All rights reserved.