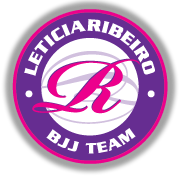 Welcome to my website!

I am grateful that you have taken the time to visit. Many years ago I started my Jiu-Jitsu journey in my home town of Rio de Janeiro. During those early years, my only goal was train hard and to improve my Jiu-Jitsu. I had no idea that the martial art I love would afford me the opportunity to travel the world and meet so many wonderful people. After achieving the pinnacle of competition success, my mission has become to help spread the positive benefits of Jiu-Jitsu, starting with you.

I'm looking forward to hearing from everyone!

Sincerely,

Leticia Ribeiro
2011 © Copyright LETICIA RIBEIRO. All rights reserved.